02.02.2007
ISTC and STCU Continue to Strengthen Collaborative Ties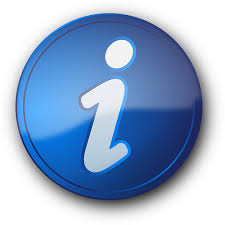 On 29th January 2007 Mr. Norbert Jousten, ISTC Executive Director, welcomed representatives of the Science and Technology Center in Ukraine (STCU). The STCU delegation was headed by Mr. Michel Zayet, Deputy Executive Director, and comprised specialists in renewable energy, nanotechnologies, aerospace and IT. The purpose of the visit was to explore opportunities to further strengthen existing synergies and identify areas of deeper cooperation between the two similar Centers.

Mr. Waclaw Gudowski, ISTC Deputy Executive Director, Science and Technology, expressed his appreciation for past ISTC-STCU efforts to find synergies and stressed "the importance of collaboration to addressing global non-proliferation challenges."

Mr. Zayet outlined STCU priorities, including the development of joint ISTC-STCU projects and joint actions in implementation of Partner Promotion for EU Partners and Commercialization Programs. Both programs are coordinated at ISTC by Ms Laura Williams, Deputy Executive Director, Partnering and Sustainability, who stressed the importance of identifying pragmatic and concrete near-term areas of joint activity. Mr. Zayet further described successful STCU tools, such as the Technology Profile Form designed for presenting technologies by CIS scientists, and there were presentations demonstrating the market advantages for each project. In addition, the two Centers defined steps for a pilot program to attract new EU partners and to encourage EU current partners to find more and better opportunities for cooperation in the CIS aerospace and nuclear industries, including through the Partner Promotion Program.

Regarding joint ISTC-STCU projects, discussions focused on streamlining procedures and determining the real synergies between the Centers. The two Secretariats will as a result suggest amendments to the ISTC-STCU Administrative Arrangement to harmonize joint project proposals processing and to eliminate inconsistencies and deficiencies in the current procedures.

With regard to sponsored scientific events (Scientific Workshops Program), both Centers agreed to share information in order to better stimulate the participation of researchers, scientists and engineers from the CIS with the goal to re-establish past links among them and create the appropriate environment for the development of joint project proposals.
The Centers began planning to implement the previously-agreed joint commercialisation training event in the CIS in 2007 within the Competency Building Program.

STCU also showed interest in the ISTC Programmatic Approach, which focuses on 10 promising areas in science and technology identified by the ISTC Parties. Both Centers will further work on identifying joint actions, particularly in the field of aerospace, materials science and renewable energies.
From left to right: Mr. Waclaw Gudowski, ISTC EU Deputy Executive Director; Ms. Laura Williams, ISTC US Deputy Executive Director; Mr. Norbert Jousten, ISTC Executive Director, Mr. Michel Zayet, STCU EU Deputy Executive Director